100 Shoes for Mental Health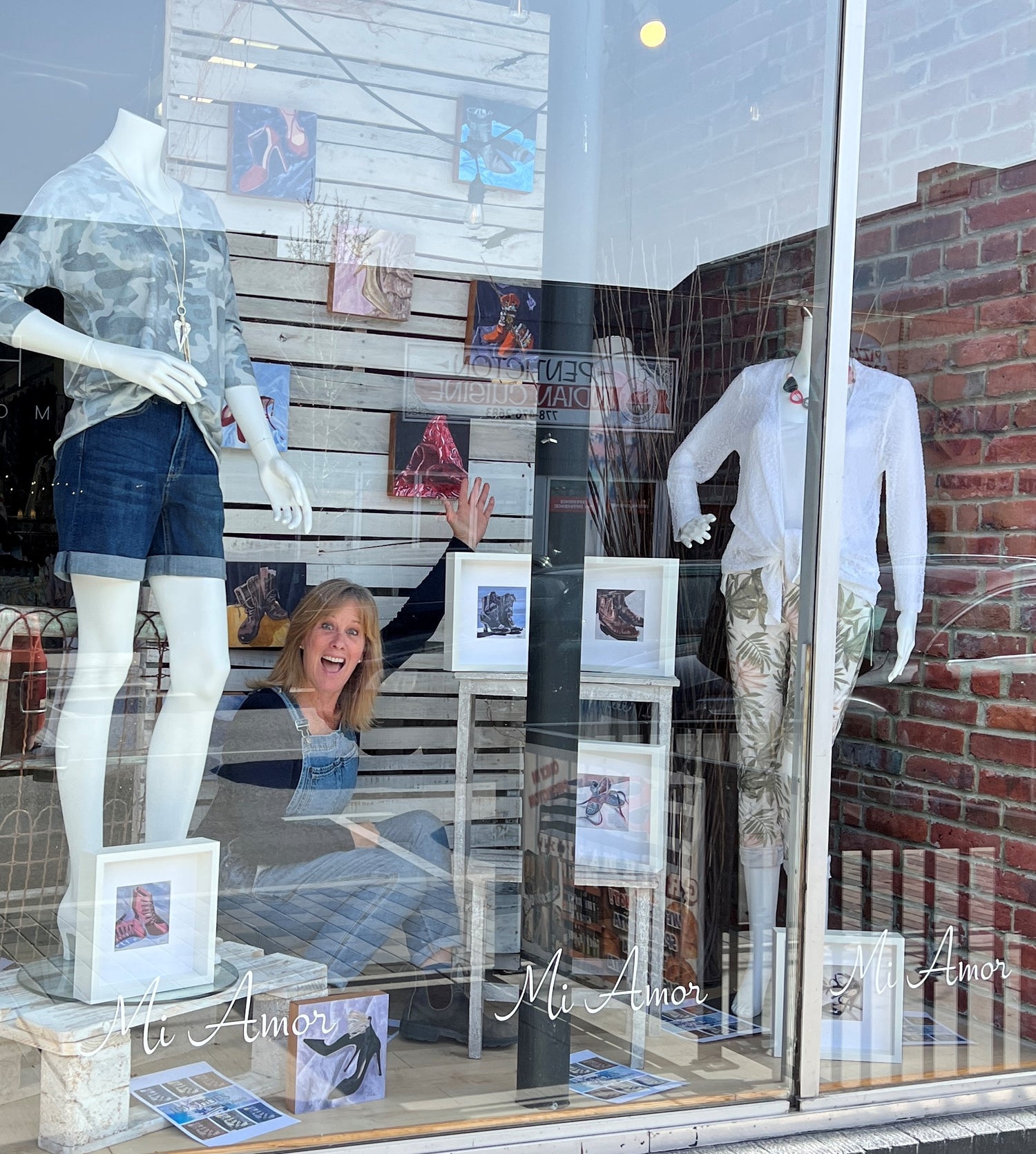 During the past few very difficult years, Peggie has been thankful for her art practice; it has allowed her to focus on something productive instead of lockdowns, masks and vaccine passports.
Her art has been and IS her "therapy" and saving grace.
We all experience difficult times and need to learn coping strategies to deal with the twists and turns of living. One of Peggie's strategies is to paint… she has now been painting for over 10 years.
In the middle of the covid lockdowns Peggie had a desire to give back to people that may not have developed sufficient "coping" skills and, to bring about an awareness of the need for Mental Health assistance and coping strategies…like Painting! Dance! Exercise! Writing! We can all handle most things if we have an outlet, a way to cope.
With all this in mind, Peggie started a project "100 Shoes for Mental Health" which has her borrowing an eclectic collection of shoes from many different people and then painting those shoes. 

WHY SHOES?
"Before you judge a man, walk a mile in his shoes."
In effect, it is a reminder to practice empathy, today and everyday.
People struggle with segregation, loneliness and fear…
they need help finding a way to stay mentally well.
You can help Peggie by:
*Donating to Canadian Mental Health Association on behalf of Peggie's Shoe Project
*Buying a finished painting
 
15 percent of all shoe painting sales will be donated to The Canadian Mental Health Association of BC!
THANK YOU so much for your help!!
PRINTS ARE AVAILABLE!
6 x 6 $12 ready to frame