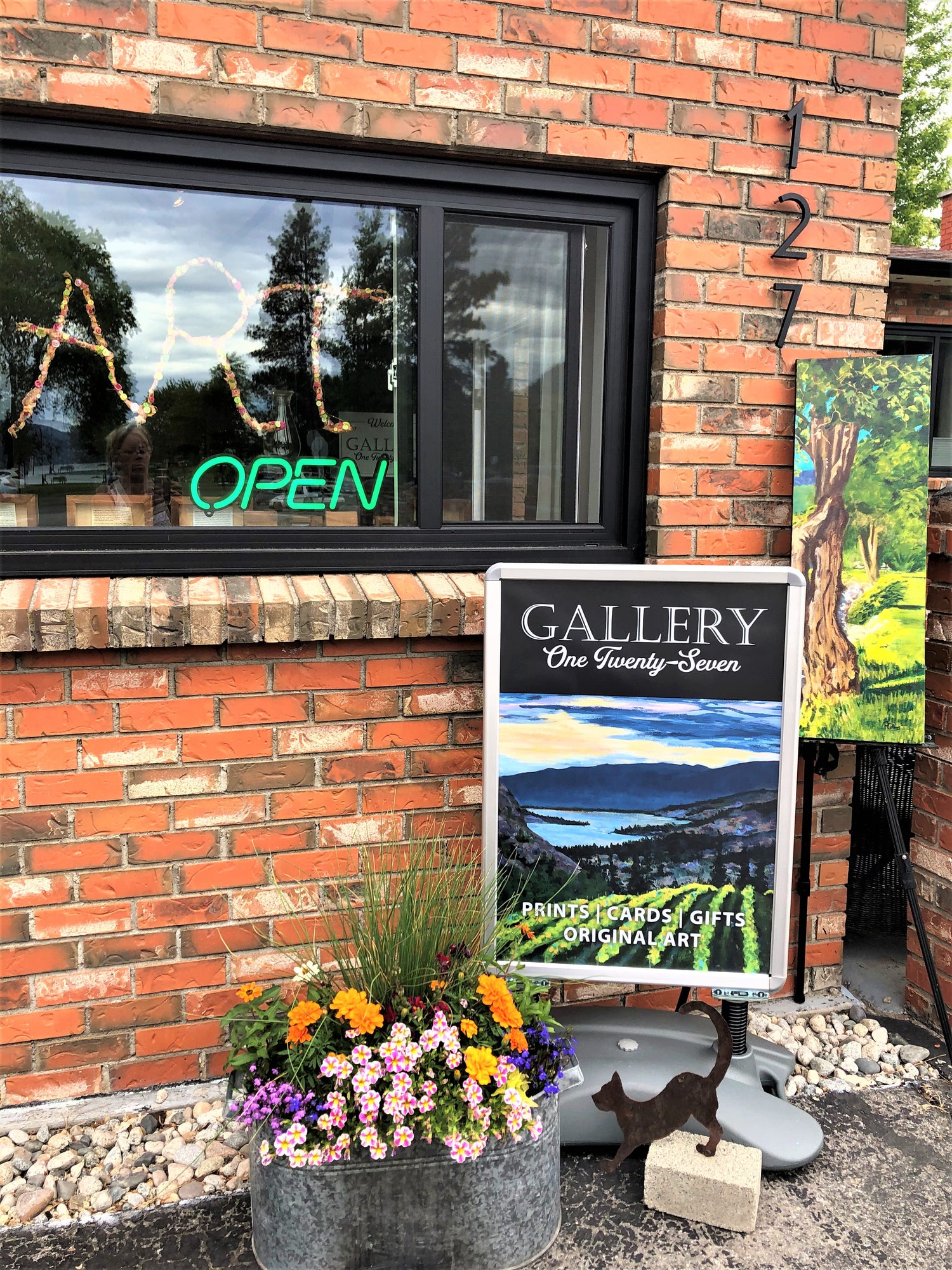 I would love to see you so please come by my gallery! Bring your friends or family members! Browse and shop all my original artwork, prints, greeting cards and other fun gift and souvenir items. I have had some wonderful local artisans come onboard as well...jewellery, pottery, hand stamped linens, ironwork, soaps and candles!
I always have something on the easel, these days shoe paintings, come and see for yourself!
Gallery hours – Noon to 5pm.
If it's a beautiful night come for a walk, the sign and door may be "OPEN"!
Gallery One Twenty-Seven